French Medieval Castles
Find in this heading the most interesting French medieval castles among a selection in each French area. Of course, this list is not exhaustive and will supplement we it as we recover files as well as photographs of these monuments.



Innovation: From now on you have the possibility of visualizing European medieval castles while clicking-here.


Click on the area of your choice to reach the various castles.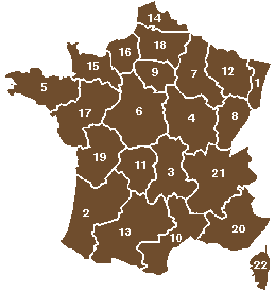 We remind to you that if you have files on castles of your area and that you wish to transmit them to us in order to supplement the site, we will have a pleasure of integrating them and to quote our sources (with your agreement).