Houdan Castle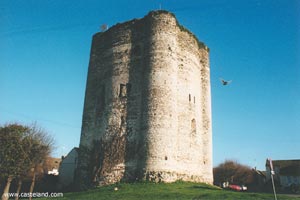 Click on one of the headings below :
The years 1120-1137, the keep of houdan figure among the large witnesses of the French military architecture of XIIe century, preceding Stamps, Ambleny. It belongs to the same current of architectural thought, privileging the external format and innovating in the devices of internal circulation.
Casteland.com particularly thanks Association the keep for Houdan for the texts like certain photographs.