Castle of Blandy les tours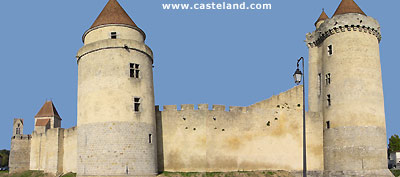 Click on one of the headings below :
With the origin stronghold of Aurélien, companion of Clovis, the castle of Blandy les Tours was rebuilt in XVIe century by François II of Orleans which made a residence of pleasure of it. The princess of Clèves y Maria in 1572 in the presence of the future Henri IV After the restorations of the XVIIe century, the castle was dismantled and converted into farm. The powerful keep draws up its 35 meters inside a polygonal enclosure of round towers of XIVe century. In the court the crypt mérovingienne remains. The castle was restored since 1992.